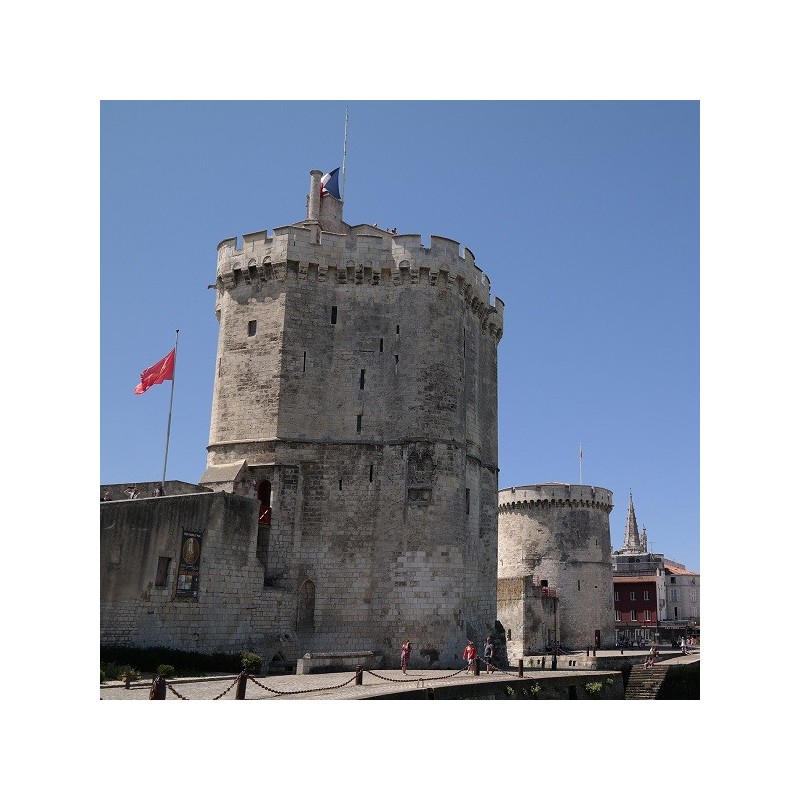  
Towers of La Rochelle
La Rochelle is protected by its towers since the 14th century, which also allowed the development of the city. But the towers are also the memory of the siege of La Rochelle by the armies of Richelieu. The towers kept access to the harbor. They were also the place of detention of the Huguenots.
Safety guarantees
This site and its pages are secured using SSL protocol.
Shipping policy
On-time delivery or 100% refund guaranteed
Returns policy
All offers are excluded from the right of withdrawal. No returns, no exchanges.
Ticket valid for one year from the date of purchase
Ticket price for the Towers of La Rochelle
Prices are inclusive of VAT plus service charges and sending by email
Free admission for under 18s and for 18-25 year olds EU citizens and / or residents of the U.E.
Please inquire at the monument for the opening hours and details on the conditions and free days
Electronic tickets are to be printed on A4 size blank paper before going on site.
Electronic tickets - dispatch of the tickets by e-mail upon receipt of payment