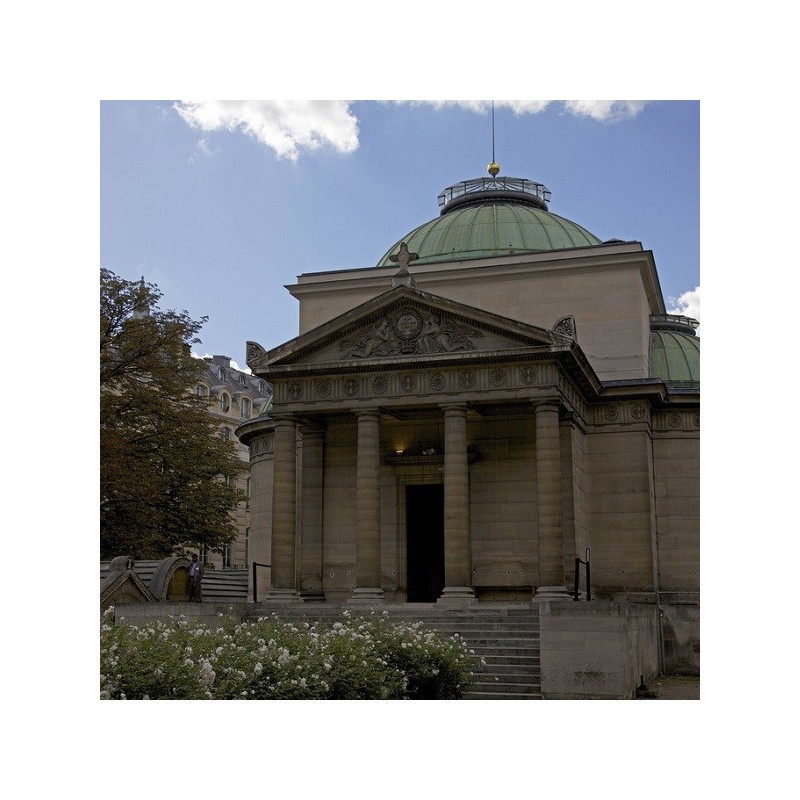  
The Chapelle expiatoire - Expiatory Chapel
The chapel was built at the request of Louis XVIII in honor of his brother Louis XVI and Marie Antoinette, guillotined victims of the French Revolution, where they were buried before their transfer to the Basilica of St. Denis. Here are also many Swiss guards.
Safety guarantees
This site and its pages are secured using SSL protocol.
Shipping policy
On-time delivery or 100% refund guaranteed
Returns policy
All offers are excluded from the right of withdrawal. No returns, no exchanges.
Ticket valid for one year from the date of purchase
Ticket price Chapelle expiatoire in Paris
Prices are inclusive of VAT plus service charges and sending by email
Discount for young people (EU citizens and / or residents of the EU) between 18 and 25 years old.
Free admission for children under 18 years. Children must be accompanied by an adult. Free tickets for children are required and only available with the purchase of a ticket at the normal price.
Please inquire about the opening hours and any special conditions and days for free admission
baggage room / cloakroom on site not available
The electronic tickets must be printed on white DIN A4 paper before the visit.
A pick-up on site or purchase of tickets on our site on the day of the visit is unfortunately not possible. Please buy your tickets online in advance.
Electronic tickets - dispatch of the tickets by e-mail upon receipt of payment