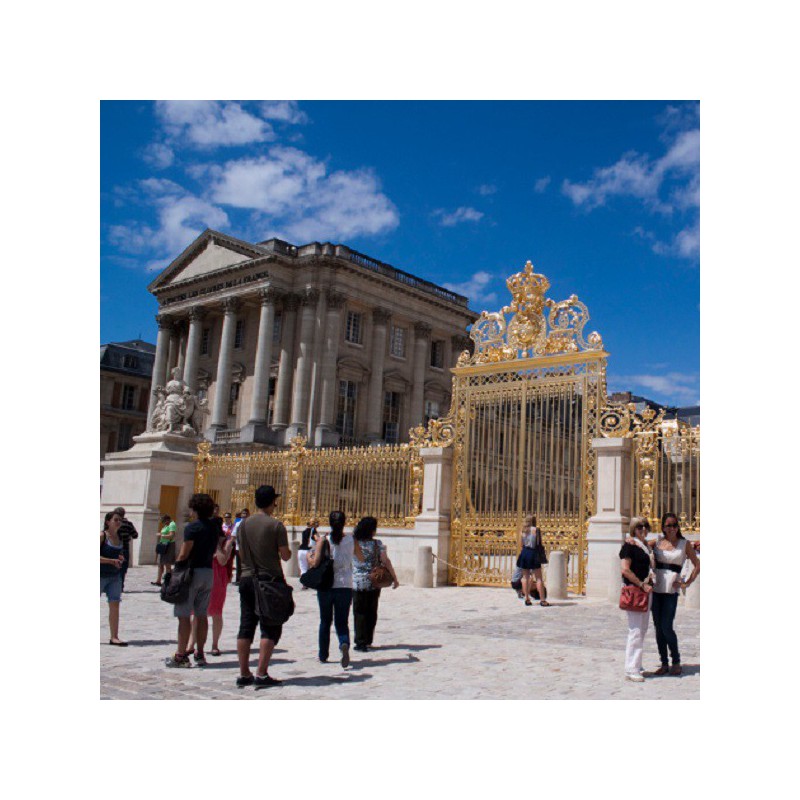  
Visit the Palace of Versailles - SKIP THE LINE
Visit the world's largest palace. Built by Louis XIV. the Sun King was the Palace of Versailles as a cultural and political center of the world until the 18th century.
Safety guarantees
This site and its pages are secured using SSL protocol.
Shipping policy
On-time delivery or 100% refund guaranteed
Returns policy
All offers are excluded from the right of withdrawal. No returns, no exchanges.
SKIP THE LINE TICKETS - VISIT IN ENGLISH WITH AUDIOGUDE
Seasonal opening times:
The Palace of Versailles is open from Tuesday til Sunday.

From April 1 to October 31: 9:00 to 18:30 - (garden: daily 8:00 to 20:30)
From November 1 to March 31: 9:00 to 17:30 - (garden: daily from 8.00 am to 18.00)

Tickets are daily conditionally - Please select the date of the visit of. Make sure that you put the tickets with the correct date in the cart before placing your order.
ou also get an audio guide (from 8 years - available in 10 languages)

Last admission 30 minutes before close.

    Regular price : € 15.00 plus. Service fee / delivery costs (incl. VAT)

Free for children under 18 and EU citizens aged between 18 and 25 (minors under 16 must be accompanied by an adult)


    Restaurants in Park
    The carriage of large luggage is not permitted
    Parking near the castle
    From Paris to Versailles approx. 25 minutes with RER C

Delivery of e-tickets made only after receipt of payment by e-mail